Brentwood is a popular affluent neighborhood in Los Angeles' westside. The community gives its residents the best of both worlds with the city's famous beaches a short drive to the west and the bustling shopping, restaurant, and business scenes to the east. The neighborhood is filled with highly rated Brentwood restaurants, trendy boutiques, and plenty of outdoor activities. Tourists and residents alike enjoy the attractive mix of relaxation and luxury which define Brentwood's lifestyle. Complete with a plethora of nearby amenities, Brentwood residents are privileged with an array of attractions and cultural experiences at their fingertips.


Are you in the area to explore Brentwood shopping and dining? Are you house-hunting for Brentwood real estate and looking to enjoy a fine culinary experience in one of the many Brentwood restaurants while you're here? Whether you are in town for business, pleasure, or to find your next home, we have you covered. These Brentwood restaurants, shops, and activities are sure to delight.
Brentwood dining

Baltaire Restaurant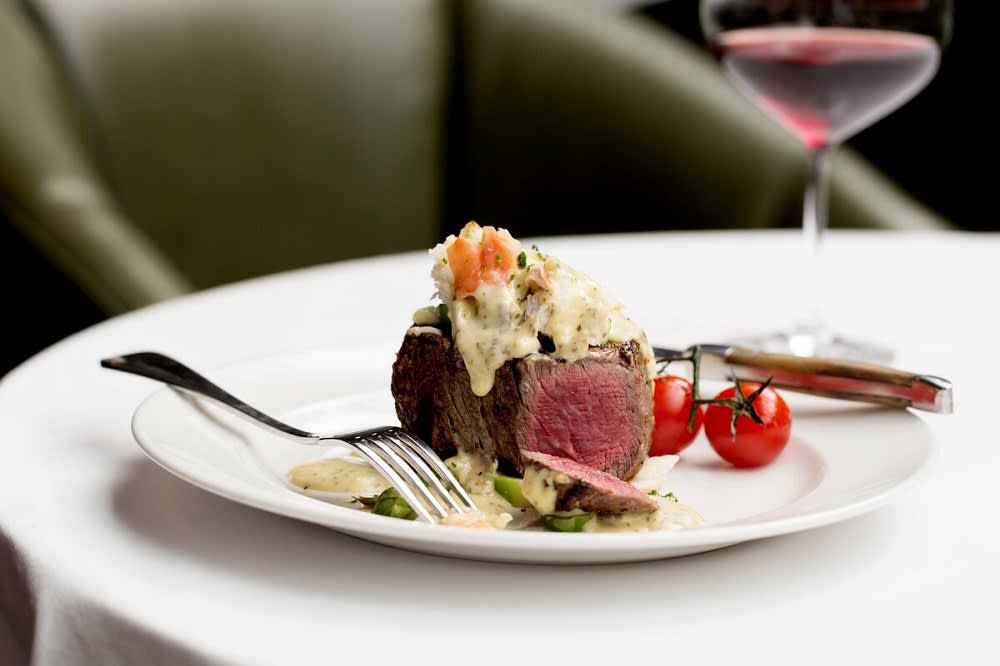 With its formal dining room and a menu of classic American cuisine, this Brentwood restaurant is a favored choice for business lunches and dinners.
Baltaire Restaurant
is known for its delectable filet mignon and ribeye steak while also featuring an impressive raw bar complete with fresh daily offerings of oyster, shrimp, and lobster.

Farmshop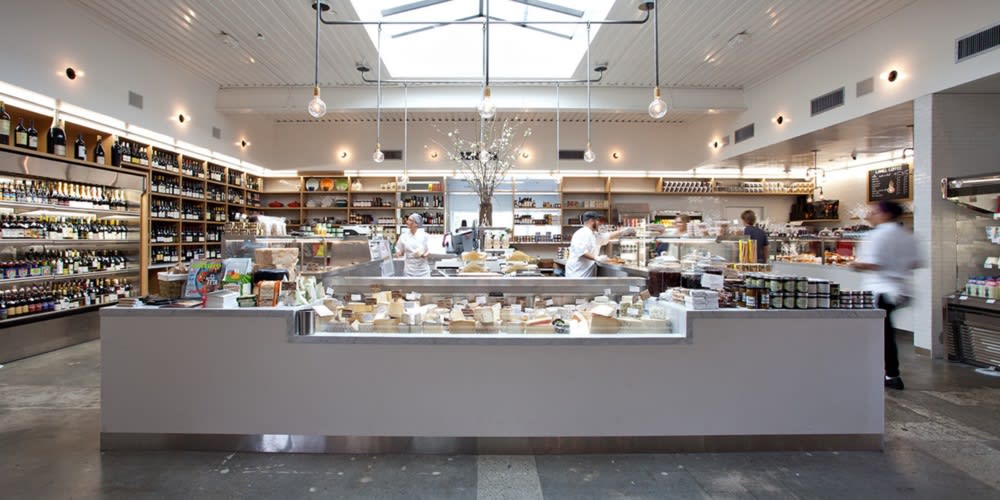 A favorite of Brentwood locals, the
Brentwood Country Mart
is a destination for luxury shopping and fine dining. If you are looking for artisanal cheese, delicious bakery goods, and locally-sourced goodies of every kind,
Farmshop
is your one-stop-shop. You could spend hours perusing the high-end products sold in the Brentwood Country Mart, but be sure to pick up a muffin or to complete your organic grocery shopping at Farmshop beforehand!

Alfred

If you are looking for a robust and flavorful cup of coffee, look no further than Alfred. This Brentwood highlight is the LA coffee brand's second location in the city and is complete with the brand's signature aesthetic. Its bold and stylish decorative choices set it apart and make it one of LA's favorite coffee shops. You won't want to miss it.

Pizzana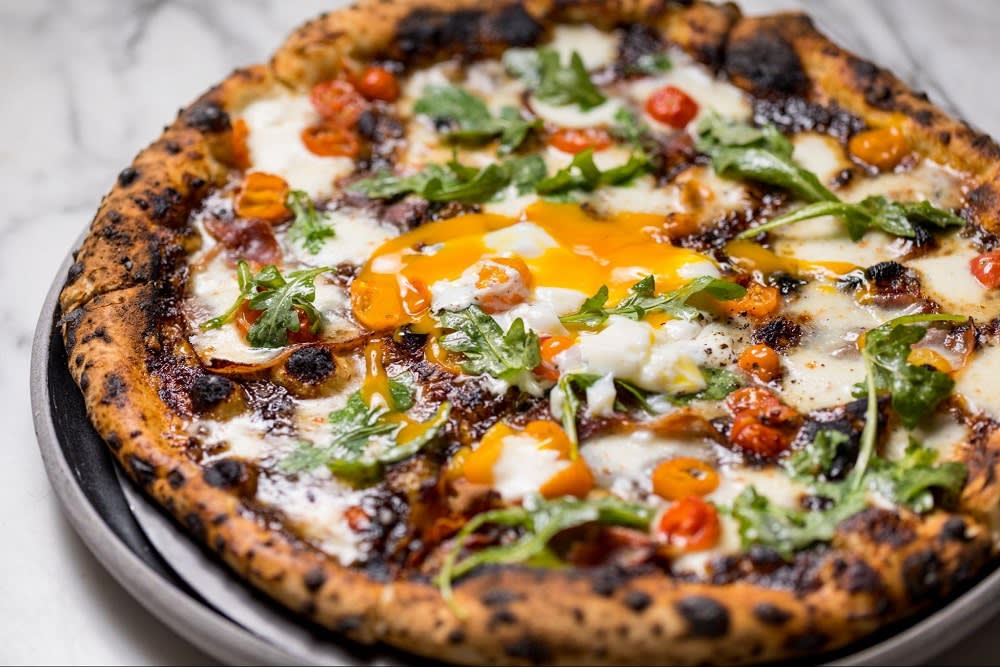 Although New York and Chicago have traditionally been considered the pizza capitals of America, Los Angeles is quickly becoming a major player on the scene with respected restaurants like
Pizzana
serving memorable and authentic Italian pies. Originally opened in San Vincente in 2017, the restaurant now features a West Hollywood location as well. Here, you will find Neapolitan-style pizza made with love by founder, Daniele Uditi, which is sure to please even the most seasoned pizza aficionado. Go for the classic Margherita pizza followed by Italian-inspired dessert created by pastry chef and Sprinkles founder, Candace Nelson.
Brentwood shopping

Brentwood Country Mart
Now that you've had a bite to eat at one of the many Brentwood restaurants, you are ready to treat yourself to some retail therapy. In the
Brentwood Country Market
, you will be transported to a quaint country village in this wood-paneled white barn while shopping for some of the world's top luxury brands. Here, you will find internationally renowned designers like Christian Louboutin, Capitol, Goop, and more. Come for the charming aesthetics, and stay for the lavish outfits.

Brentwood Town Center
In the heart of Brentwood, Los Angeles, you will find luxury shops, restaurants, and services galore.
Brentwood Town Center
is home to boutiques like Blush LA and Bryck&Mortar as well as high-end fitness services such as Theory and Kai Wellness. Stop in for a coffee at Blue Bottle Coffee before strolling through the shops for an ultimate Brentwood experience.
Brentwood activities

Mandeville Canyon Trail
The summit – once home to a Nike missile defense site – is now a spectacular view reached by a hike and enjoyed by tourists, residents, and celebrities of the Brentwood area. Located in the picturesque Santa Monica Mountains, the
Mandeville Canyon Trail
boasts 7.1 miles of uphill that is large enough to accommodate many hikers comfortably. No single track hiking here! If you plan to bring your pooch along, you'll be pleased to learn the trail is dog-friendly as well.

Getty Center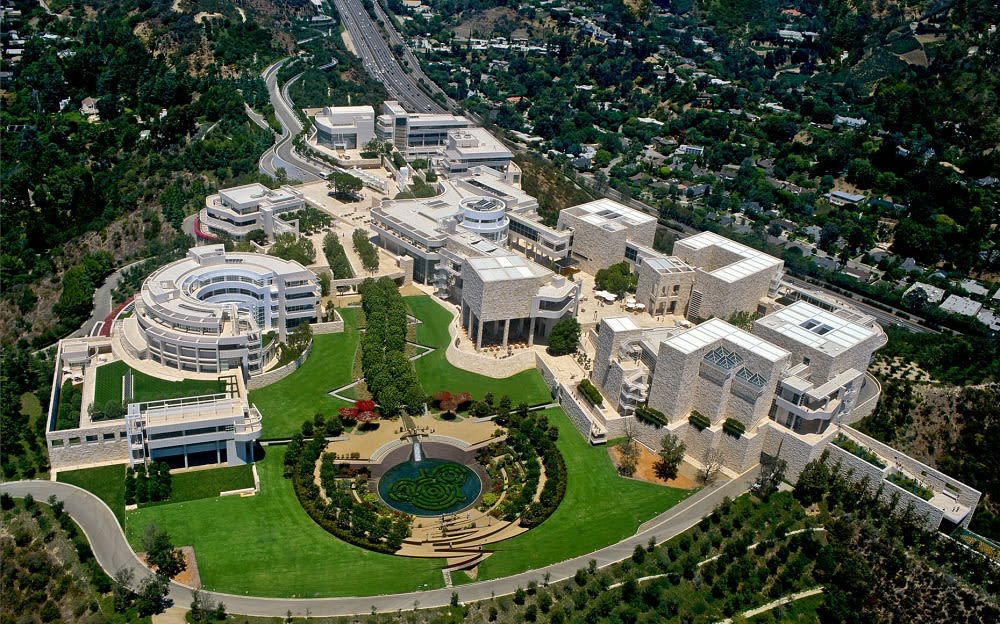 The crown jewel of Brentwood would be its access to the world-class art museum of the
Getty Center
. For those looking for a day of class and culture, look no further than everything this striking example of modern architecture has to offer. From its collection of antiquities and ancient manuscripts to its revolving exhibitions of art from all over the world, you will be hard-pressed not to experience something which moves you in this space. Be sure to reserve your entry time beforehand to make sure you are granted entry.
Brentwood, Los Angeles is home to celebrities and affluent Los Angeles business people alike – indicative of the highly desirable quality of life it affords. The ideal year-round temperate weather, the laid-back yet luxurious lifestyle, and the elevated culinary and retail experiences are why many residents love calling Brentwood home. Locals treasure their proximity to the rest of Los Angeles while enjoying the peace and privacy of a suburban location. With the mountains and the beach so close by, this idyllic LA enclave offers a truly remarkable residential experience.


If you're looking to relocate to or invest in Brentwood and need assistance navigating the Brentwood real estate market, employ the expertise and extensive experience of
LA Mag's
Real Estate All-Stars of 2021, Jen Winston. If you are selling a home, Jen can guide you to take full advantage of this seller's market. The competitive nature of Brentwood real estate means having a professional like Jen Winston on your side is imperative to the success of your transaction. Reach out to
Jen Winston
today to learn more and receive expert guidance every step of the way.

*Header credit: Brentwood Town Center