It's no secret that the Los Angeles real estate market has been one of the hottest in the nation in recent years. However, with rising inflation impacting the cost of living and interest rates also on the rise, rumors and speculation about what that means for selling a home are abundant. The great news is, Brentwood real estate is still a hot commodity, and the market is still leaning in favor of the seller. Follow these tips to prepare your home well, and you should have no problem finding a buyer for your Brentwood home.
1. Know the local market trends
Inventory in the
Brentwood area
has increased slightly over the last month, and the median sales price is currently at $849,900. Average sales prices have decreased 3% in the last month, but this is simply the market moving toward equilibrium after months of nearly 40% inflation in home prices. Houses are remaining on the market slightly longer now than a year ago, but on average, they are still selling in thirty days. Those who are monitoring current
real estate trends
attribute the slight slowdown to two key factors. The first is a response to rising interest rates and inflation. The second is a decreasing urgency among those who are able to purchase homes. Buyers seem to be more willing to wait and explore their options as more inventory comes on the market.
Having a
home appraisal
done on your property can be a useful tool in determining its current value. Your real estate agent can also research comparable Brentwood homes for sale. These two data sources can help you know the actual and relative value of your home, enabling you to choose the perfect listing price. As you compare your home to what buyers are purchasing in your area, note the features these homes have (and don't) and showcase what sets your home apart.
2. Perform a home inspection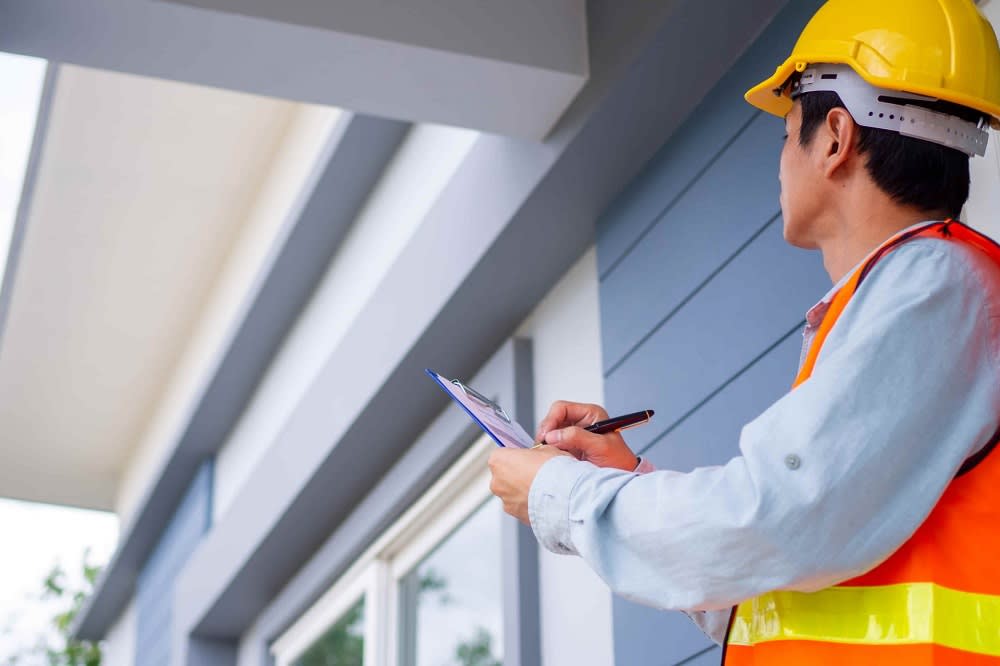 Having a professional home inspection done can be a useful tool for locating potential trouble areas that you may have not noticed otherwise. Also, a home inspector will give you a written report detailing each of the issues and recommendations for making repairs and this can help you focus on the biggest priorities.

With or without a home inspector, take a critical look at your home yourself. Thoroughly and honestly assess the condition of each room of your home, from both inside and out, and make a list of all needed repairs and updates. Note places where small repairs are needed and items are out of date, and watch out for major red flags for the buyer such as water stains, roof damage, or poorly functioning appliances. Then, organize your list in terms of priority and get to work making your home move-in ready.
3. Focus on the kitchen
In almost every home, the
kitchen is the hub
of family life. The kitchen is so important that its condition can make or break the sale of your home. Service appliances to ensure they are working in peak condition. Make sure the kitchen's look, feel, and function are up-to-date. If you want to invest in improving your kitchen, the two most appreciated add-ins include an island (with ample countertop, storage, and seating space) or a personal workstation.
4. Neutralize colors and style

As potential buyers tour your Brentwood home for sale, they are not interested in seeing photographs of your family vacations or personal mementos on the bookcases. Since you will need to pack those up for your move anyway, go ahead and do so before your home is on the market. Your home needs to invite buyers to imagine their things and their lives in this home, not remind them that this home already belongs to somebody else.

Unique personal color and style preferences do not sell well either. Neutralize color schemes and update paint with light, versatile colors. Simplify and minimize the rugs, decor, and knickknacks, which not only reduces distractions for the buyers but also gives your home the appearance of being more spacious and open.
5. Clean out closets and cabinets

Everyone appreciates extra storage space in a home. Whether your Brentwood real estate offers a lot of storage space or very little, you can showcase and maximize what is available. Begin by cleaning out closets and cabinets, striving to reduce their contents by 50%. Donate or sell whatever you will not need in your next home, and go ahead and pack up and store the rest.

Don't neglect those out-of-the-way spaces like the garage and the attic. They can be often overlooked, but taking the time to clean out, spruce up, and organize these areas not only improves the visual appeal of your home but sends an important implied message to your buyer, "This home has been immaculately cared for."
6. Maximize outdoor spaces

From the onset of Covid-19, people have been viewing "home" differently. No longer is it just the place to rest at the end of a long day, but home has become a haven, a place of relaxation and recreation, and increasingly, where people choose to gather with friends. If you have outdoor gathering spaces, spruce them up and showcase them with the same care as the inside of the home.

We've heard of the importance of the "curb appeal" of your home, and there is good reason to improve your home's curb appeal. Home buyers often will not even step inside a home if they are not impressed by what is seen from the outside. Cut back limbs and shrubs to show off more of the house. Keep the lawn mowed and flower beds looking fresh with new mulch. Plant colorful flowers or place eye-catching pots of flowers and colorful plants at the entryway. Pressure wash the sidewalk and driveway, and paint faded shutters and front doors as needed.
7. Take advantage of lighting

A brightly lit house is inviting and welcoming. It's time to ditch heavy drapes and blackout curtains to maximize natural lighting. If a room has little natural light, consider hanging a mirror on the wall that will catch and reflect what light does come into the room. Add lamps to lighten dark corners and place fresh, bright bulbs in every fixture. When potential buyers come to tour your home, open all of the blinds and turn all of the lights on.
8. Stage your home

Staging involves reducing clutter, enhancing the visual appeal, and strategically arranging the contents of your home for maximum effectiveness. Staging is initially done for your real estate agent to get quality photographs of your home to post online and in marketing materials. But it can also illustrate and hint at the potential for a life well-lived in your Brentwood real estate. Your agent will likely have a professional stager on staff or at least be able to provide recommendations of one who does excellent work.
9. Attract buyers with professional pictures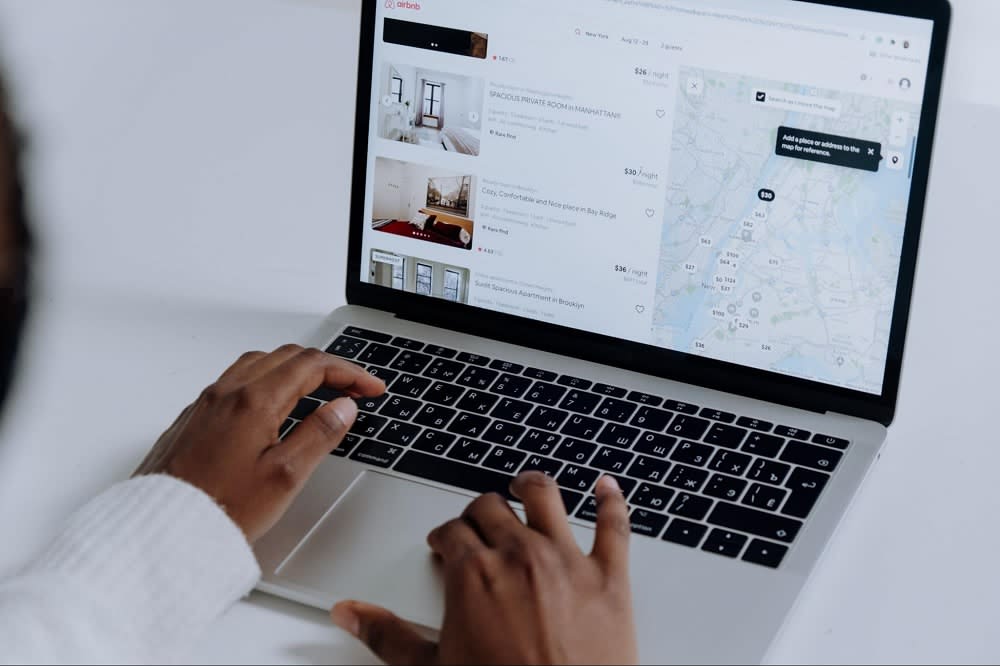 If curb appeal is important for getting buyers into your home, online marketing is even more so.
More than 90% of current home buyers begin their search for real estate online
, and with the myriad of home choices available, it is vital that yours stands out from the crowd. Using a professional real estate photographer will yield the best results. Beautiful, well-staged, and brightly-lit pictures will entice potential home buyers to want to see your home in person. Occasionally, buyers will make an offer on a home sight unseen based on what they see online.
Ready to list your home?
It goes without saying that in addition to preparing your home well for sale, it is vital that you have an informed and experienced real estate agent to help you through every stage of the home-selling process.
Jen Winston
, a Los Angeles native and Brentwood real estate specialist, has ten years of real estate experience, and she works diligently to stay up-to-date with market trends as she forges life-long relationships with her clients. Reach out to her today at (310) 944-1167 with all of your real estate needs.